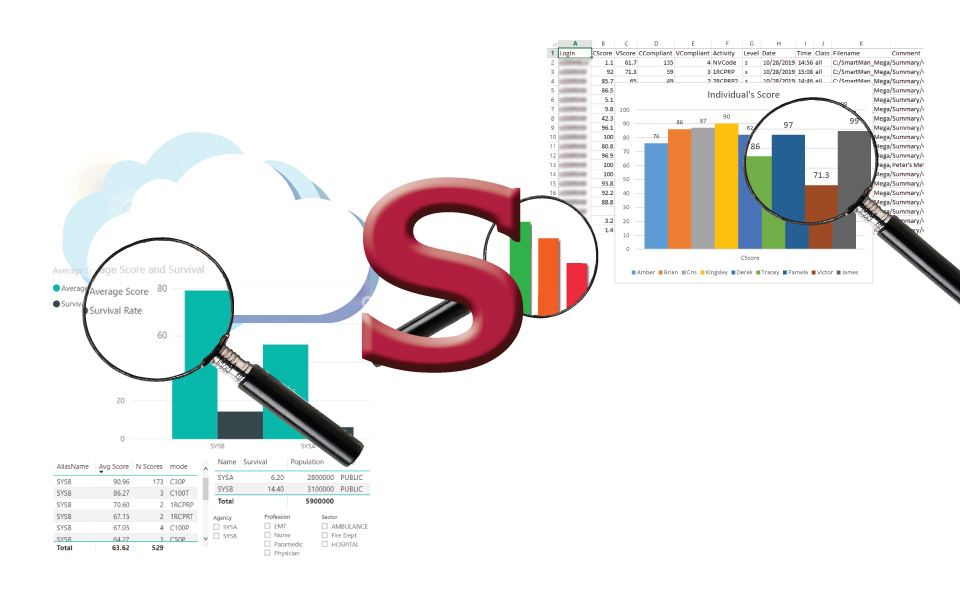 Expertise
* Help From People Who Know Our Products
* We Have Experience Helping Others
* Available At A Distance
Customized
* Designed to Solve Your Problems
* See Results Quickly
* Be Confident it is Correct
Our SmartMan
Services
provide a practical solution to a problem you wish to solve or a project you wish to undertake. These services are provided in response to our clients asking us to help them. They may wish to have input on designing a program which establish benchmarks or some places prefer that their yearly report is done by SmartMan rather than in-house. In either case we have the expertise to help you achieve your goals.
Data
Services
If you want to design a system to collect your training performance data and then be able to display the results, we can help. Perhaps you are looking to see how a class is doing or perhaps you want a summary at the end of the year. No matter what you would like to see, our experts understand the data that is produced by SmartMan. They can save you time by explaining the best way to achieve your goals.
eSERT
Services
eSERT is a flexible data collection tool that saves you time and displays your training information is an easy to understand format. The initial setup is created for your organization and the normal categories and customizations are included for the first two years. eSERT is especially useful and time-saving when you put together (amalgamate) data from various different manikins. They can be within the same room, or separated by hundreds of miles. eSERT does most of the hard work collecting, amalgamating, and cleaning your data from your many sites. Then form the cloud it puts that data into a convenient dashboard. Once you have experience with eSERT, you may have special questions which you would like displayed by your data. Or perhaps you want to create a comparison year end report. Our data experts can design the dashboard and displays so that it is easily understandable to you.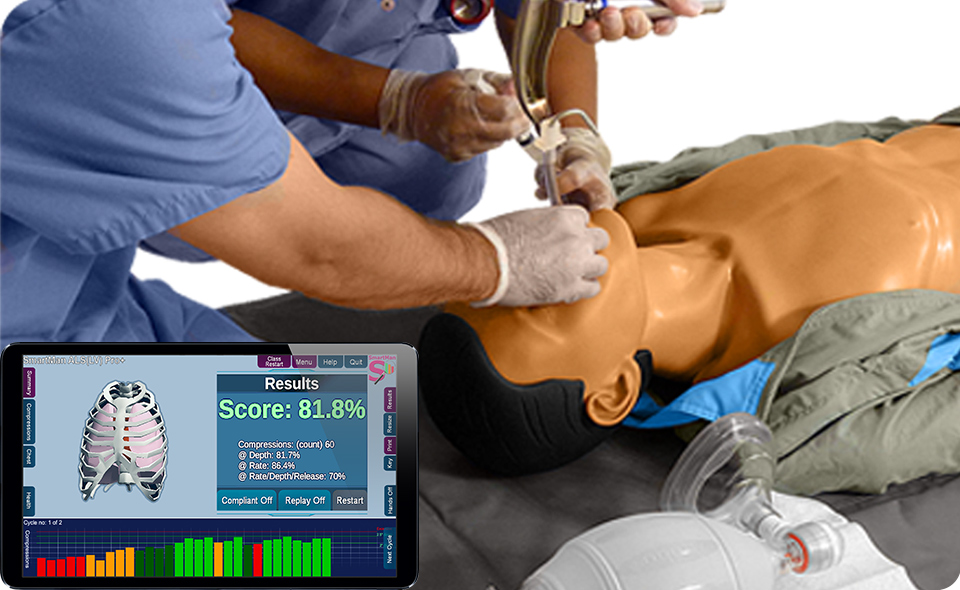 Understanding
* In-depth Understanding of the Data Produced
* How to Design a Research Report for Your Data

Research
* Correct Analysis
* Statistical Processing
* Report Writing
Understand the Data
SmartMan is unique in its accuracy, validity, and reliability with this industry. Our people understand the data produced by our systems. We constantly interact with people who are asking questions about the data and using it to achieve different purposes.
With the rich data produced by SmartMan, you can use this data to illustrate learning, achievement, improvement in thresholds of performance, etc. We can create class reports, quarterly reports or yearly reports for you. They will include both the text and the graphs created from your data.
Objective Decision Making
Wit SmartMan's accurate data, it is possible to produce professional tables and graphs. Some of our clients submit these to show overall high standards of performance or to show where they need to concentrate next year. Our objective data can feed into the decision making teams in your institution.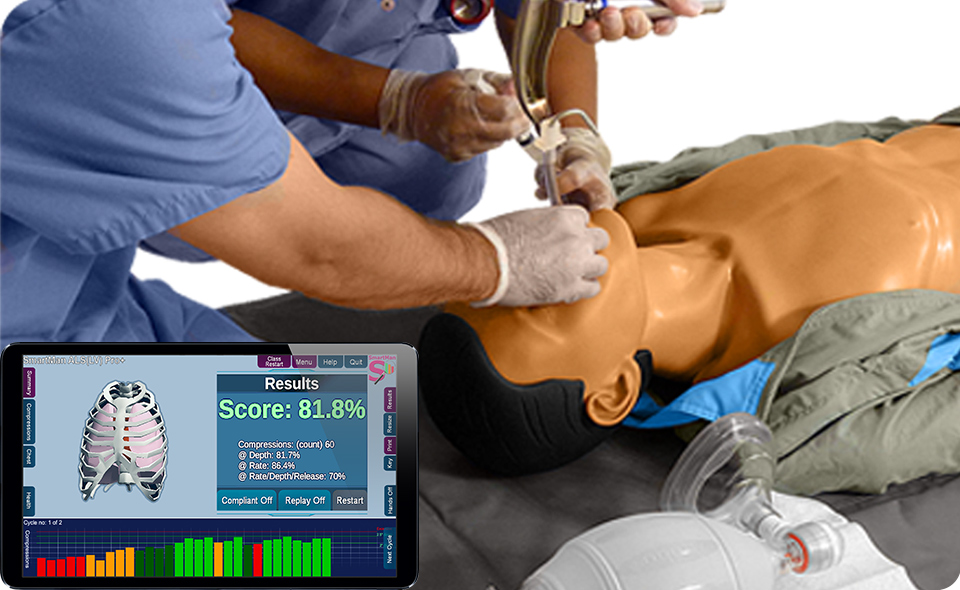 Assembles & Cleans Data
* No Limit on Number of Results or Number of Manikins
* Cleaned, Sorted, Displayed in Graphs
* Available From Anywhere There is Internet
Dashboard
* Built for You
* Quick-View Graphs of What You Want
* Drill Down for More Information
* Filter and Make Reports
eSERT is a SERVICE provided by SmartMan. We build the data structure, clean it up, and design the dashboard to your specification and display performance trends and results.
This is a Data Analysis program. It saves you time and gives you consistent analysis of results. This Service does a lot of the hard work for you and is especially time and effort saving when you have data coming in from different sources. It brings together data from any number of different sources which produce SmartMan data. In the cloud, it cleans, sorts, and amalgamates the data so that it is easy to use.

We then create simple to view graphs of the data which you specify. Our aim is to give you an understanding of what is in your data with a quick at-a-glance report. Of course we also give you in-depth drill down capability.
eSERT: Setup and Structure. In order to be able to create a system to collect and analyses information, you need to understand the types of data create and sent to the cloud in SmartMan. You also need to know what types of questions you wish the data to answer. Before you can have a solution to these things, it is often useful to input from people who have done it before. SmartMan has experts with this experience.
eSERT: Special Customizations: When you first begin with eSERT, the setup fee includes the first two years of creating the structure and setting everything up so that it works for you. As time goes on, you may wish to alter some of the automated reporting structures, or modify the way information is displayed. We can do this for you.
An example of how our eSERT service is used is during a quarterly or annual reports. eSERT is an excellent way to show Return on Investment (ROI) in you institution. If you are pressed for time and wish us to create the final report with thorough analysis and graphs, we offer this as a service.
Collect / Structure
SmartMan is unique in its accuracy, validity, and reliability with this industry. It is designed so that institutions can make informed decisions and it can be used in the highest level research publications.
The system collects data from any number of systems and utilizes the power of the cloud. It examines and cleans the data, then creates a usable master which you can access anytime.
Display / Report
The graphs are built with consultation from the questions your institution wishes to focus on. We create the graphic display so you can see the information you want quickly. You information is immediately usable.
The eSERT Service
This Service is sold as an initial product where the initial setup, data collection, customizing and quick view graphs are included in the price for the first two years. We want you to know how great the service is before you commit further. Once it has proven its value, then we can discuss the ongoing costs.