SmartMan News

UpSkill, UpTrain - Are you prepared for the next wave?
SmartMan's latest product release, RSIM ARDS Simulator accurately validates airway skills. It is created to help medical professionals save more lives by using highly defined sensors to achieve detailed accuracy.
RSIM ARDS uses parameters that get as close to life as possible to express life-ilke interaction. It is known that real-time feedback is important to learning, reflecting upon what was done is just as important if not more so for long term knowledge retention. RSIM ARDS analyzes and reports information based on performance to highlight all aspects that will improve a patient outcome. >>> More on RSIM ARDS
Check Out the Brochure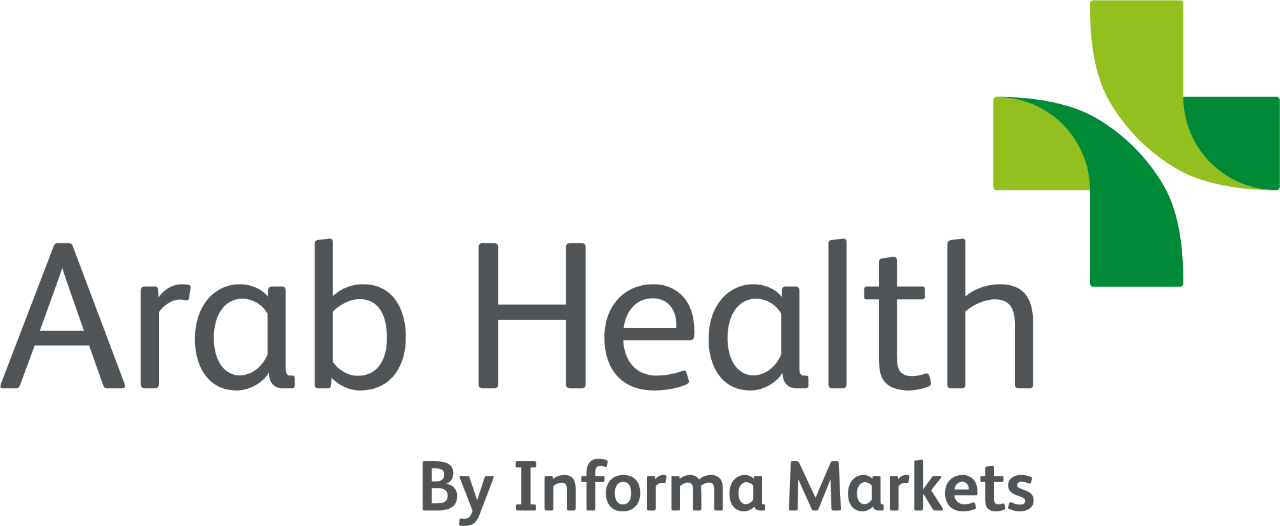 WOW! It's our fifth year in Arab Health!
SmartMan presents not just our amazingly accurate feedback.
It was also the first time participants got to try out the mock code feature on SmartMan! Many people came back to get a taste of the team building of mock code and rapid response procedures that SmartMan Simulators offer! Arab Health 2020

BIG Presence at IMSH 2020
New Product Ranges - Poster Presentation - Best Practice Hands-on workshop
SmartMan made a big presence this year with a larger booth to showcase the new product range: Resuscitation Simulator. Furthermore, a 90 minute hands-on workshop featured use of SmartMan's latest RSIM product to demonstrate objective debriefing, team coordination, and peri-shock performance aptitude and how to perform the World's Best Resuscitation Practice.
Last but not least, another poster presentation featuring use of SmartMan, measuring performance in AHA training centers. See more information below!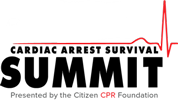 Why Data is important for training!
SmartMan was in another research presentation in the use of the right training tool and the right data collection process in order to obtain the right data for research analysis.
This paper demonstrates the importance of setting an objective pass or fail goal for training. ECCU 2019

Demonstrating SmartMan at EMS World in New Orleans
SmartMan was at EMS World's Sim Lab!
We're always improving our system and product no matter how big or small, SmartMan continues to stun viewers on our feedback and how easy it takes to improve quality with the right guidance and reading. Work smart, not hard.
Three Poster Presentations at ERC 2019
SmartMan demonstrates its prowess in data collection by clients for research and analysis.
One of the presentation at ERC 2019 demonstrates the use of SmartMan Training System is an essential foundation to improving favorable patient neurological outcome from Cardiac Arrests
Another presentation at ERC 2019 demonstrates how SmartBaby was used to improve pediatric specialists' infant CPR performance in AHA training centers.
Last but not least, a poster presentation at ERC 2019 analyzed pediatric ventilations and found that there is a strong interactive effect between producing the correct volume and the rate of air flow. Both have to be corrected at once to improve ventilations significantly. Using an accurate feedback training system can help users learn to adapt and perform correctly.


Poster Presentations at ERC 2019
SmartMan was used for research and presentations at Ljubljana.
Three poster presentations were presented at ERC Congress 2019 that used SmartMan's training system. The posters demonstrated the efficacy and effectiveness of SmartMan's task and team trainer, and data collection for systemwide analysis. Check out the button on what was presented or click here for full poster information. ERC 2019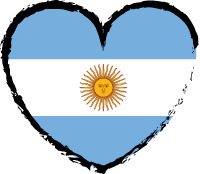 ¡Hola Argentina!
SmartMan travelled to Argentina to demonstrate the medical simulators at Buenos Aires.
SmartMan was invited to bring the latest resuscitation simulation to Argentina. From the latest sensors for instant feedback to patient oriented resuscitation training, SmartMan demonstration is always packed full of knowledge. Argentina 2019

Back to China
SmartMan was invited back to China's Medical Equipment Fair through participation in the U.S. Department of Commerce's CEO program!
SmartMan presented the full body resuscitation simulators at CMEF. Some highlights at the exhibition were how impressed people were with SmartMan's knowledge in the field of resuscitation and training. Instant feedback is always a hit for those looking for the next level up. CMEF 2019

Durable Medical Simulator
SmartMan was at one of the world's largest healthcare exhibitions for the 4th year!
SmartMan presented the full body resuscitation simulators at Arab Health and it was an instant hit. The excitement of instant feedback was livid on everyone's expression. Many people came back to get a taste of the team building of code blue and rapid response procedures that SmartMan Simulators offer! Arab Health 2019

Redefining & Redesigning
Data Driven System for You
SmartMan's high fidelity training simulator paired with proprietary sensors allowed us to move forward to a data driven solution for its users! Presenting eSERT (Enhanced System for Emergency Response Training) that utilizes structured big data analysis to identify more efficient ways to improve performance and increase survival rates of patients in better outcomes in a system. Learn more about eSERT here and please contact us with any questions. IMSH 2019

TruCorp X SmartMan
Two companies with a shared focus looking forward
TruCorp is a World Leader in production of anatomically correct airway management, emergency skill, and surgical skill trainers. SmartMan/V4EMS Inc. is a pioneering MedTech company leading in educational skill based training, built around proprietary high fidelity sensors. Shared focus between the two brings together the exceptional quality of both companies into a product with higher focus in more confident and competent learner with phenomenal life-saving skills.TruCorp SmartMan CPR X

Third Year at Arab Health
SmartMan was welcomed back to Arab Health 2018, held in Dubai, UAE
Middle East's largest healthcare exhibition was an enormous show where people from various parts of the world flew in to attend. Many people stopped by to try out SmartMan, and often times repeated the training several times to compete for a high score. Thank you all who stopped by and experience SmartMan.Arab Health 2018

International Meeting on Simulation in Healthcare
SmartMan Los Angeles, CA, USA
IMSH is dedicated to healthcare simulation learning, research and scholarship, offering 250 sessions in various formats! SmartMan proudly showcased its educational skill based training to all those who stopped by the booth.IMSH 2018

Association for Simulated Practice in Healthcare
SmartMan and Inovus bring world's BEST PRACTICE to Telford, UK
ASPiH is dedicated to improving patient care and professional performance by the use of simulated practice and technology enhanced learning, putting SmartMan right at home!ASPiH 2017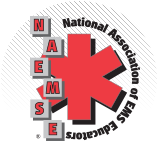 SmartMan at Washington DC!
SmartMan attended NAEMSE in Washington D.C.
NAEMSE empowers profession of EMS Medical Education thru collaboration and education. Our high fidelity feedback simulation brings best CPR practice as the country moves towards high quality training with feedback.NAEMSE 2017

Association of the United States Army Presents
SmartMan attended AUSA's Army Medical Symposium & Exposition 2017 held in San Antonio, Texas
Our high quality products bring best practice training to those who serve our country. We have been a long time supporter of all branches of defence with our made in USA products.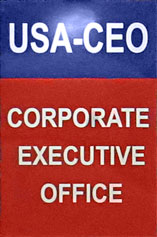 Largest Medical Equipment Fair in Asia-Pacific Region
SmartMan attended CMEF 2017 held in Shanghai, China
V4EMS was able to exhibit at CMEF through participation in the U.S. Department of Commerce's CEO program at CMEF, with funding provided by the California State Trade Expansion Program (STEP). Presence in the CEO pavilion, supported our positioning as a high end, Made in USA innovative product, a credibility enhancer that contributed to successfully achieving payment from our Distribution Partner in a timely fashion.CMEF 2017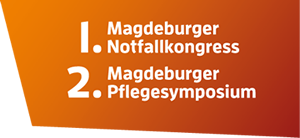 Magdeburger's Emergency Congress
SmartMan attended Magdeburger Notfallkongress 2017 held at Kongress & Kulturwerk in Magdeburg, Germany
Magdeburger
Notfallkongress 2017Magdeburger Notfallkongress had a wide variety of emergency simulations as well as emergency devices. SmartMan was even on an ambulance for scenario training.

Society for Simulation in Healthcare
SmartMan attended IMSH 2017 held in Orlando, Florida, USA
IMSH 2017IMSH show cased many advanced simulators for a broad range of medical training. It is reassuring to know that SmartMan offers the most accurate sensors with life like interaction in the CPR end of the market.

Largest Healthcare Exhibition in Middle East
SmartMan attended Arab Health 2017 held in Dubai, UAE
Arab Health 2017It was a huge exhibition with people from many different parts of the world seeing how SmartMan brings more life-like training to CPR than any other system. It is a central commute for people from Europe and from India and Pakistan.
BLS LV Pro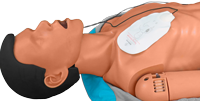 Two 2 Products for Low Volume Protocol
Life-Life Movement of Air
BLS LV Pro+SmartMan has just released two new products to serve the increasing demand for low volume protocol in a BLS product. These systems provide physical feel and feedback when performing continuous chest compressions with an intespersed ventilation. The life-like interaction produces air movement for the postive and negative pressure created by movement of the chest, pressures in the thorax and movement of air. The Delta Tidal Flow Interaction System (DTFIS) which is unique to SmartMan provides this superior life-like interaction.
News Release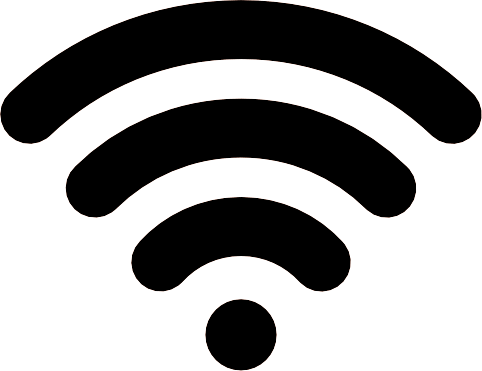 More Features - No Extra Cost!
Get your free SmartMan update (v1.1.7)
Free Wireless DetailsSmartMan is now enabled for Free Wireless with all Guidelines 2015 products. If you purchased SmartMan after May 2015, you can update it and it will include the free wireless functionality. This gives you the flexibility to try it out to see whether it suits or situation or not. The wireless connection gives you full access to all SmartMan features. Also it is simple and quick to switch back to using the USB mode. Just plug in the USB cable and you are good to go.

High Quality Simulation for CPR
SmartMan attended IMSH 2016 held in San Diego, California, USA
IMSH 2016 The SmartMan team was back to San Diego for the IMSH. Thank you to everyone who had the time to have an in-depth hands-on experience. Our feedback and simulations are leading the way in reasonably priced simulation for CPR. We showed off our latest graphical displays which show how your performance of skills is impacting the health status of the patient and blood flow to the brain.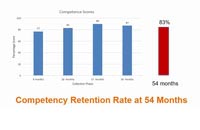 SmartMan Users Show Longest Retention Rates Ever Recorded
Longitudinal Study of Retention of CPR Performance Quality
Scientific Presentation (mp4) A longitudinal study on retention of CPR quality for 54 months assessed that CPR skills performance was maintained at approximately 80% competence. Discussion includes the role of accuracy and tolerance in the measurement device.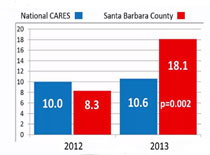 SmartMan Leads to World's Best Practice with High Survival Outcomes
A Systematic Approach to EMS Cardiac Arrest Management Improves for Out-of-Hospital Cardiac Arrest
Scientific Presentation (mp4) Use of SmartMan leads to consistent performance of high quality CPR. This best practice leads to greatly improved survival outcomes in out of hospital sudden cardiac arrest. Results cover two counties in the USA. This is a per-test post-test study where survival results far exceed the average when compared to others on the CARES Registry.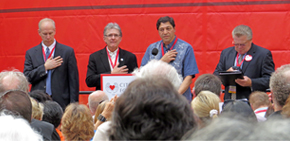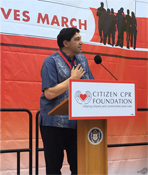 SmartMan at CPR Saves Lives March!
Citizenship Foundation organized CPR Saves Lives March to help raise awareness of sudden cardiac arrest
The first ever "CPR Saves Lives March" was organized by the Citizenship Foundation to publicize the need for everyone to become more aware of sudden cardiac arrest. We need everyone to know that there is a role for all of us in helping achieve better outcomes. There is so much that bystanders can do!
More on "Social Discussion" CPR Saves Lives March. Video of March (mp4)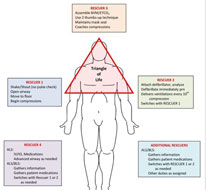 SmartMan a Crucial Element in a Program to Improve Cardiac Arrest Survival
Effect of a Systematic Cardiac Arrest Management System On Survival ...
The presentation at ECCU 2015 provides detail on the full implementation of the Cardiac Arrest Survival System (CAMS). SmartMan plays a key role in improving CPR skills performance, maintaining those skills at a high level, and in providing objective accurate data. The CAMS program documents strongly improved outcomes when compared to 50 other cities.Cardiac Arrest Management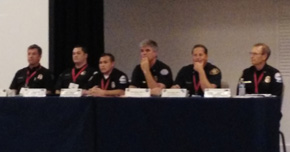 Integrating SmartMan into Complete System for High Survival Outcomes
Resuscitating Santa Barbara County: How Saving Our Patient is Saving Our EMS Responders
This was a practical discussion on how to integrate SmartMan into a system-wide response team. Many of the team who perform training on SmartMan and who perform in the field gave their first hand experience. They chronicled the move to world's best practice with dramatically improved SCA survivor rates.
SmartMan busy at ECCU 2015
SmartMan attended ECCU 2015 held in San Diego, California, USA
SmartMan Summary at ECCU We were super busy as more and more science presentations show that SmartMan improves outcomes. Special thanks to Jane, Jeff, and Jim who worked tirelessly to make sure that everyone who came by had a first rate experience.
SmartMan Improves Outcomes
SmartMan is the Only Feedback Device Related to Improving Survival Outcomes
News Release - Better Outcomes No studies using feedback or prompt devices, reviewed in 2015 Guidelines, demonstrated improved survival outcomes. (For references go here). Until clinical results published on the day of ERC showed the use of SmartMan across a management system improved survival outcome.
SmartMan Room in Prague
SmartMan attended the European Resuscitation Congress, Prague, Czech Republic
Check Out SmartMan Room!We had a special "SmartMan Room" where people could have more personal time to practice and learn some of the exceptional features SmartMan offers. Thanks to everyone who made the effort to see us.
"It was great to have the extra time on SmartMan."
"Loved the sensitivity of the baby!"
"I now understand why interaction of chest compressions and ventilations is so important to the patient"
SmartMan in Las Vegas
Thanks for stopping by! SmartMan was again at SIMLab, EMS World 2015, Las Vegas, Nevada, USA
Thank you to the nearly 600 people who took the time to practice and improve their skills on SmartMan at SIMLab.