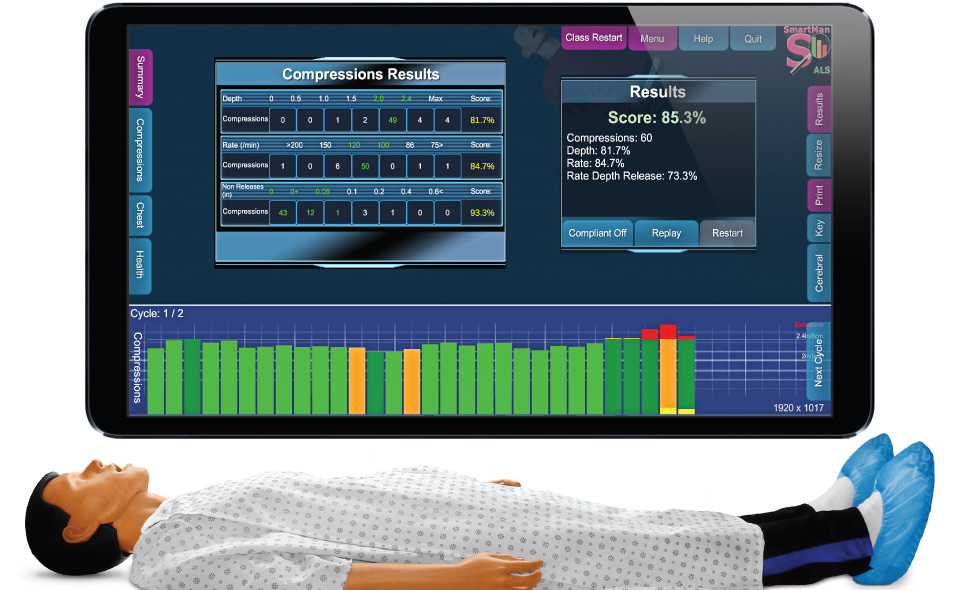 Available Immediately
* Immediate Access
* Immediate Summary Graphs
* Single Click to View Analysis
* View Results At Anytime
Easy Access
* Summary of Performance by Parameter
* View Now or at a Later Time
* Chart of Performance Charts
* Display on Large Screen
QCI Basic (Included in All Products)
QCI Basic Included in All Product

SmartMan ALWAYS gives you ACCURATE data. Our proprietary sensors have the highest fidelity data streams in emergency response. If you do not have reliable data, you cannot make informed decisions. QCI (Quality Control Information) module is the module included in all SmartMan products that allows you to access the data produced when an activity is performed. It provides visual display of information, allows you to backup your data and to export the information to an Excel spreadsheet.

All SmartMan produce accurate data. The colored graphs are constructed from data. When you see results, you can press on the various tabs to see summaries of the performance data and more detailed graphs. All products also provide you the ability to review any results at a later so that you have immediate access to that visual display of data.
All SmartMan Products Give You Accurate Data
Score & Analysis
As soon as any activity is completed a percentage score is displayed. A break down by parameter is also given. For more detail click on the Summary. A chart will give a break down of the performance. Add a reminder comment to those results by typing it and saving it.
Review Results
You can review results at whenever you want. You can replay the current screen in real time. Also you can scroll through the cycles and display the colored fedback. When used with a large external screen this features can be powerful teaching tools.
Management
Individual Logins are a great way to have students refresh skills over time. Either the individual student can create their own login but the trainer is able to create many logins at once if desired. The trainer can print a pdf report of any set of performance results at any time.