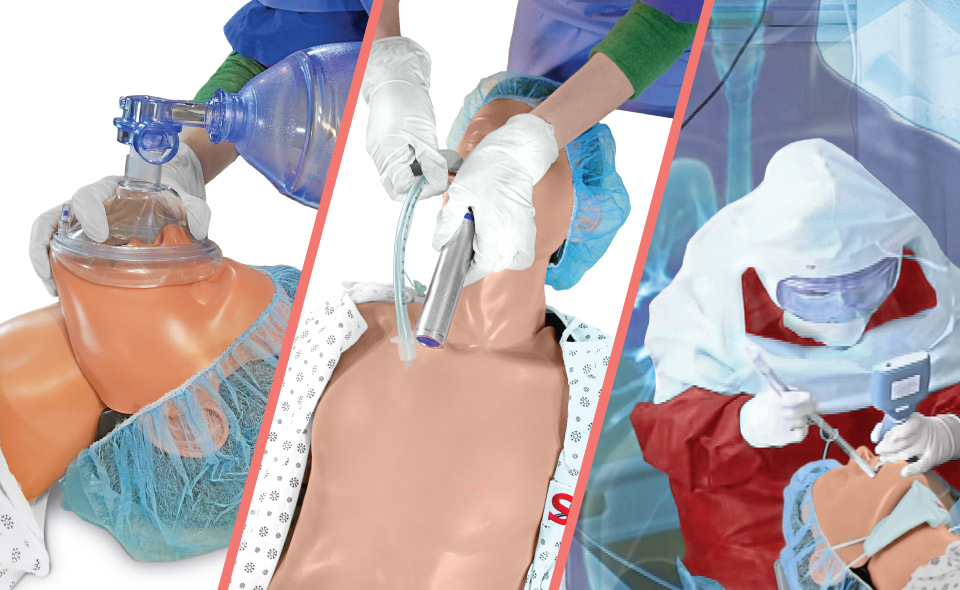 Unique To SmartMan
* Creates Natural Chest Resistance
* Physically Feel the Difference
* Full Digital Feedback with Analysis
Clinically Important
* Highest Standard For Intubated CPR
* Improves Use of BVM
* Only System For Practice High Density
Delta Tidal Flow Interactive System


ONLY on SmartMan. The Delta Tidal Flow Interaction System is V4EMS proprietary technology. It was developed exclusively for SmartMan Resuscitation Simulators and CPR Training systems. It brings the next level of realism to your training.
The DTFIS realism changes how you perform ventilations. It improves the physical feel; in many procedures it changes volumes to those that are actually produced when you perform on a real person; it forces you to learn how what others responders are doing influences how you ventilate; it forces you to learn how to cooperate during advanced ventilation protocols. DTFIS makes a difference to your training and it makes a difference to the patient.
Realistic Response. The superior physical build inside of the manikin brings realism to airflow for improved practice on the use of a Bag Valve Mask (BVM). This is a widely required skill for many conditions from conscious sedation to respiratory distress and is especially important when dealing with COVID-19 patients. During assisted ventilation DTFIS creates natural chest resistance which increases as volume is increased. It also allows you to feel the pressure generated when the chest moves. DTFIS provides the student with a more life-like response which provides for improved training. It gives the learner more parameters on things that matter to the outcome of the patient.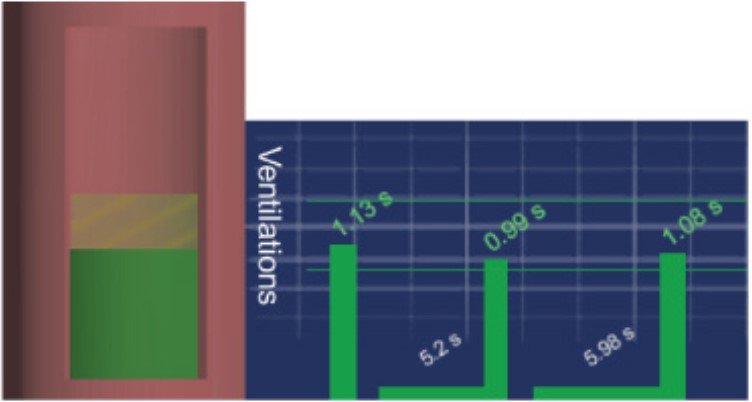 Accurate Feedback. Without proper reliable feedback, how do you know whether you are performing your ventilations correctly? SmartMan's realistic feel is coupled together with accurate feedback. You 'see' the air as it moves into the lungs. The special SmartMan Ventimeter displays real air flow in real time and real volume. It will be reported to .01 of a second. The detailed tidal flow includes whether the BVM was correctly released to allow proper full exhalation. DTFIS brings you this accurate measurement with all parameters reported.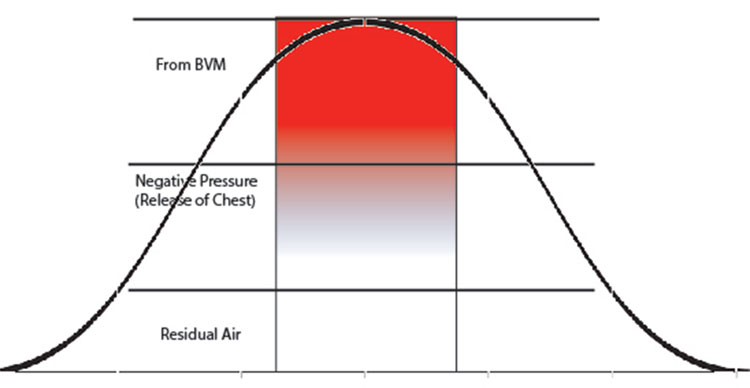 Clinically Important. This system was developed by V4EMS for SmartMan to enhance the development of airway skills that influence the outcome. The DTFIS system is a combination of specially developed sensors, new hardware, and also provides digital reporting. For Advanced Airway training, this is simply the best system that exists. It includes the correct pressure parameters in the thorax, movement of air into and out of the airway in relation to the thorax. Thus the volumes and rates provide unprecedented accuracy with true to life response. These Advanced Airway systems will even provide the physical feel and noise of suctioning like bucking the tube, when the positive pressure from the chest is pushing against the air from being delivered or released. This whole system we call the DTFIS System.
DATA. All SmartMan Airway Products provide a high degree of accuracy. They produce data on each performance to produce the real time feedback. Also you have immediate single click access to the data.
with a natural chest resistance. This provides the user with a more life-like experience. Our proprietary sensors created just for air movement measure rate of air movement like no other system. We even have a Ventimeter which displays the air as it moves into and out of the lungs.
---
DTFIS in Your Training Systems
ALS Training Systems. DTFIS can be ordered at no extra charge for ALS Training Systems. Just ask for it when placing the order. For more information on ALS products go here.
Megacode Training Systems. As of 2020, all Megacode systems now include DTFIS as standard. For more information on Megacode products go here.
RSIM Training Systems. All RSIM products now include DTFIS as standard. For more information on RSIM products go here.